According to Future Market Insights, with its versatility, corrugated fanfold can effectively safeguard a wide array of products, ranging from electronics to consumer goods. This quality is expected to establish it as a preferred packaging solution for eCommerce firms in search of dependable options.
NEWARK, DEL, Sept. 27, 2023 (GLOBE NEWSWIRE) — The global corrugated fanfold market size is expected to surge at a CAGR of 5.68% in the assessment period from 2023 to 2033. The market value is projected to increase from US$ 9,423.9 million in 2023 to US$ 16,370.5 million by 2033.
Latest Trends in the Corrugated Fanfold Market
Several latest trends significantly drive the global market. These relevant trends in the worldwide market are as follows:
eCommerce Growth: The increasing number of online platforms, such as e-commerce, are driving the demand for packaging of various sizes. The adoption of corrugated fanfold packaging is increasing due to its flexibility and customized and practical solutions among consumers.
Sustainable Packaging: Consumers prefer to follow the rules and regulations to reduce waste and promote sustainability. The corrugated fanfold gains tremendous traction to enhance the recycling process and limit sing use of plastics.
Customized and Branding: The growing popularity of customized and branding tool among end users enhance packaging solutions. These packagings allow consumers to design and create unique styles with advanced printing to enhance consumers' experiences.
Automation and Efficiency: Integrating digital technologies such as robotic handling and automated die-cutting reduces process time and improves efficiency. These technologies promote digital printing packaging to capture consumers' attention.
Lightweight Material Usage: Nowadays, manufacturers are adopting lightweight materials to develop cost-effective packaging solutions with sustainability. They maintain proper integrity and strength while maintaining quality to reduce waste and carbon footprint.
Evolving Regulations and Standards: The imposing regulations for sustainable and eco-friendly packaging to manage wastage are shaping the packaging sector. Manufacturers are enhancing practices to follow these guides accordingly.
On-demand Packaging Solutions: Packaging and manufacturing processes of corrugated fanfolds are gaining massive traction among end-use industries. These packaging solutions are designed in various sizes of boxes and on-demand packaging.
Global Trade and Export Packaging: Manufacturers offer vast quantities of corrugated fanfold in export packaging due to its versatility. These packaging are available in different shapes and sizes to contribute better protection in exporting and trading.
Collaborative Partnerships: Manufacturers collaborate with research institutions to adopt new technologies and enhance packaging. Other retailers and brands are partnering to develop tailored solutions to gain colossal market revenue.
These are a few of the trends that significantly increase the global market.
Request for a sample report: https://www.futuremarketinsights.com/reports/sample/rep-gb-14013
"The surging demand for corrugated fanfold driven by the rapid expansion of eCommerce is a clear example of how industry trends are often interconnected, as the digital marketplace necessitates innovative packaging solutions to ensure product safety and customer satisfaction during shipping. This symbiotic relationship between eCommerce growth and packaging demand underscores the dynamic nature of the modern business landscape." – opines Ismail Sutaria, Principal Consultant at Future Market Insights (FMI).
Key Takeaways:
The global corrugated fanfold market is predicted to secure a CAGR of 5.68% with a valuation of US$ 16,370.5 million by 2033.
The global market secured a CAGR of 3.46% in the historical period in 2022.
The United States is anticipated to dominate the global market by capturing a maximum share during the forecast period.
Scope of the Report–
Attribute
Details
Estimated Market Size (2023)
US$ 9,423.9 million
Projected Market Valuation (2033)
US$ 16,370.5 million
Value-based CAGR (2023 to 2033)
5.68
%
Historical Data
2018 to 2022
Forecast Period
2023 to 2033
Quantitative Units
Value (US$ million) and volume (tons)
Segments Covered

Wall Type
Flute Type
Width
Printing Technology
End Use
Region

Key Countries Covered

North America
Latin America
East Asia
South Asia & Pacific
Western Europe
Eastern Europe
Central Asia
Russia & Belarus
Balkan Countries & Baltic Countries
Middle East & Africa

Key Companies Profiled

Smurfit Kappa Group
International Paper Company
WestRock Company
DS Smith plc
Oji Holdings Corp.
Mondi plc
Papierfabrik Palm GmbH & Co KG
Menasha Packaging Company, LLC
Rondo Ganahl AG
Ribble Packaging Ltd.
Come Sure Group (Holdings) Limited.
Nine Dragons Paper (Holdings) Limited
Explore Our Methodology to Understand our Research Process: https://www.futuremarketinsights.com/request-report-methodology/rep-gb-14013
Innovations and Strategies Fuel the Global Market
The global market is highly fragmented by the number of essential players investing heavily in research and development activities. These players are trying to develop high-quality, advanced, and better products to satisfy customers' requirements. Key players are accelerating the global market by adopting various marketing tactics such as mergers, collaborations, partnerships, and agreements.
Key Players Are:
Smurfit Kappa Group
International Paper Company
WestRock Company
DS Smith plc
Oji Holdings Corp.
Mondi plc
Papierfabrik Palm GmbH & Co KG
Menasha Packaging Company, LLC
Rondo Ganahl AG
Ribble Packaging Ltd.
Come Sure Group (Holdings) Limited.
Nine Dragons Paper (Holdings) Limited 
Recent Developments in the Global Market are:
In 2023, Mondi Plc announced its acquisition to complete with Burgo Group.
Key Segmentations:
Corrugated Fanfold Market Outlook by Category
By Wall Type:
Single Wall
Double Wall
Triple Wall
By Flute Type:
B Flute
C Flute
E Flute
Others
By Width:
Below 500 mm
501 to 1,000 mm
1,001 to 1,500 mm
Above 1,500 mm
By Printing Technology:
Digital Printing
Flexographic Printing
Lithographic Printing
By End Use:
Shipping & Logistics
eCommerce
Electronics & Home Width Types
Pharmaceutical
Personal Care & Cosmetics
Furniture
Food & Beverage
Other Consumer Goods
Get Exclusive Access to Segment-specific Details and uncover Crucial Trends, Drivers, and Challenges: https://www.futuremarketinsights.com/checkout/14013
Author
Ismail Sutaria (Lead Consultant, Packaging and Materials) has over 8 years of experience in market research and consulting in the packaging & materials industry. Ismail's strength lies in identifying key challenges faced by the client and offering logical and actionable insights to equip the clients with strategic decision-making power. 
Ismail has been an instrumental part of several transformational consulting assignments. His key skills include competitive benchmarking, opportunity assessment, macroeconomic analysis, and business transformation advisory. Ismail is an MBA holder in Marketing and has a Bachelor's Degree in Mathematics. 
Ismail is a regular at industry conferences and expos and has been widely covered in electronic and print media. He is a Speaker at our upcoming Talk show – Rise of the Intelligent Packaging. Ismail has been quoted in leading publications, including the European Pharmaceutical Review and the European Adhesive Tape Association.
Have a Look at Related Reports of the Packaging Domain:
Corrugated Box Market Size: The demand for corrugated boxes globally is anticipated to record a CAGR of 4.3% during the period from 2023 to 2033.
Corrugated Mailers Market Share: The global corrugated mailers market is set to enjoy a valuation of US$ 3.6 Billion in 2022, and further expand at a CAGR of 7.0% to reach US$ 7.1 Billion by 2032.
Corrugated Bin Boxes Market Demand: The overall demand for corrugated bin boxes is projected to record a CAGR of 4.3% between 2023 and 2033, totaling around 38,439.8 million by 2033.
Heavy Duty Corrugated Packaging Market Trends: The global heavy-duty corrugated packaging market is set to account for a valuation of US$ 20983.4 million in 2023 pushing the market size to US$ 34179.75 million in 2033.
Fanfold Market Growth: The fanfold market is anticipated to register a CAGR of 4.5% during the forecast period, up from US$ 29.48 Billion in 2022 to reach a valuation of US$ 41.58 Billion by 2032.
About Future Market Insights (FMI)
Future Market Insights, Inc. (ESOMAR certified, recipient of the Stevie Award, and a member of the Greater New York Chamber of Commerce) offers profound insights into the driving factors that are boosting demand in the market. FMI stands as the leading global provider of market intelligence, advisory services, consulting, and events for the Packaging, Food and Beverage, Consumer, Technology, Healthcare, Industrial, and Chemicals markets. With a vast team of over 5000 analysts worldwide, FMI provides global, regional, and local expertise on diverse domains and industry trends across more than 110 countries.
Contact Us:        
Future Market Insights Inc.
Christiana Corporate, 200 Continental Drive,
Suite 401, Newark, Delaware – 19713, USA
T: +1-845-579-5705
For Sales Enquiries: [email protected]
Website: https://www.futuremarketinsights.com
LinkedIn| Twitter| Blogs | YouTube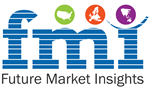 Originally published at https://www.einpresswire.com/article/658245053/corrugated-fanfold-market-projected-to-reach-us-16-370-5-million-by-2033-with-a-cagr-of-5-68-future-market-insights-inc