Key Players are Developing Advanced Clinical Workflow Solutions to Enable Clinical Practice Improvements. The demand for clinical workflow systems has been significantly increased by a rise in demand for patient-centered care delivery and greater clinician productivity from caregivers
NEWARK, Del, Oct. 26, 2023 (GLOBE NEWSWIRE) — The global clinical workflow solution market value is expected to rise from US$ 10,352.1 million in 2023 to US$ 49,056.3 million by 2033. This estimated growth is expected to be driven by a remarkable CAGR of 16.8% in the global clinical workflow solution market over the next decade.
The running trend of digitization is propelling the adoption of clinical workflow solutions in healthcare institutes. Thus, in medical settings, there is an upsurge in the integration of these solutions for increased access to patient's clinical as well as administrative data, and reduced paperwork requirements. Caregiver's demand for better clinician efficiency and patient-centric care delivery are propelling the sales of clinical workflow solutions.
Get a Sample Copy of this Report: https://www.futuremarketinsights.com/reports/sample/rep-gb-15080
Surging research and development activities for advancements in these solutions, along with soaring patient admission in hospitals, are generating immense amounts of patient data. Thus, fueling investments in these solutions. The rising shortage of healthcare IT professionals in developed as well as developing economies is creating a conducive environment for the clinical workflow solution market.
Key players are eyeing developing economies as their target markets for clinical workflow solutions. Due to the increasing patient base seeking healthcare services, key players are heavily investing in regions like Asia Pacific.
Key Takeaways from the Clinical Workflow Solution Market Report
The United States market is predicted to expand at a CAGR of 8.1%, whereas Canada is expected to exhibit a CAGR of 5.4% through 2033.
Within Europe, the United Kingdom and Spain are the promising clinical workflow solution market, registering CAGRs of 7.4% and 7.2%, correspondingly, through 2033.
In Asia Pacific, China, India, Japan, and South Korea are predicted to record robust CAGRs of 22.5%, 20.5%, 17.5%, and 14.3%, respectively, through 2033.
Based on end use, the hospital segment is estimated to account for 42.2% in 2023.
Data integration solutions are anticipated to hold a 27.4% share in the global market in 2023    
"Technology helps to efficiently address the increasing issues of overburdened healthcare systems across access, labor, and cost. Therefore, healthcare systems are shifting to the latest technologies like clinical workflow solutions that address the current limitations in the sector. By adopting these solutions, end users can alleviate constraints in clinical capacity and develop customer interfaces that boost patient participation," says Sudip Saha, the managing director and co-founder at Future Market Insights.
Key Developments by Clinical Workflow Solution Market Players
Relatient, in September 2022, developed Dash Chat, which is an interactive chat solution that facilitates a streamlined 2-way contact between patients and employees directly from the provider group's website. This technology allows employees and doctors to swiftly respond to routine patient inquiries meanwhile curtailing call volume and boosting overall patient satisfaction by offering constant access to care.
In August 2022, Indonesia introduced SATUSEHAT, a healthcare data integration platform as it exerts toward digital transformation. This platform is aimed at facilitating the execution of other Indonesian health system transformation pillars like health financing systems transformation, referral services transformation, human resource transformation, primary services transformation, and health resilience systems transformation in the healthcare sector.
In January 2022, Wolters Kluwer, officially disclosed the debut of Ovid® Synthesis, which is a new suite of applications to bolster the highly efficient evidence-based workflows in the healthcare settings that supplement Ovid's premium medical content. The solution, in its entirety, boosts research activity, thus supporting evidence-based practice.
Winning Strategy
The development of EHRs, alongside the advent of workflow solutions, allows cloud-based computing to manage health record portals, the proficiency of which facilitates the automation of components of clinical operations.
Market entities are actively building their market share through the making of software. Government initiatives designed to improve clinical workflow solutions will increase demand for these software programs even more in the forthcoming years. However, difficulties in implementing an infrastructure that can support interoperability at reasonable cost, guaranteed incomes, and high investments are the barriers to the expansion of the subject.
Request for Methodology: https://www.futuremarketinsights.com/request-report-methodology/rep-gb-15080
Competitive Environment
The clinical workflow solutions industry is extremely competitive and dominated by key companies with a global presence. Most players are in the United States, with a few more key players residing in Europe. All Scripts Healthcare Solutions, Inc., Cerner Corporation, NXGN Management, LLC, McKesson Corporation, and Koninklijke Philips N.V. are some of the market's leading companies. The worldwide industry is known for its constant product innovation. Mergers, acquisitions, and capacity growth are top priorities for top Clinical Workflow Solutions firms.
Restraints:
Despite the promising growth outlook, the Clinical Workflow Solution Market does face certain restraints. Data security and privacy concerns, along with the high initial implementation costs, pose challenges for healthcare institutions looking to adopt these solutions. Regulatory compliance and interoperability issues can also hinder market expansion. Addressing these restraints will be crucial for market players and stakeholders to ensure sustained growth.
Key Segments Covered in Clinical Workflow Solution Industry Survey
By Type:
Data Integration Solution

EMR Integration Solution
Medical Image Integration Solution

Real-time Communication Solution

Nurse Call Alert Systems
Unified Communication Solution

Clinical Workflow Automation Solution

Patient Flow Management Solution
Nursing and Staff Scheduling Solution

Care Collaboration Solution

Medication Administration Solution
Perinatal Care Management Solution

Rounding Solution
By End-use Application:
Hospitals
Long-term Care Facilities
Ambulatory Care Centers
By Region:
North America
Europe
Asia Pacific
Middle East and Africa
South America
Click Here to Get Your Exclusive Report Now: https://www.futuremarketinsights.com/checkout/15080
Author:
Sudip Saha is the managing director and co-founder at Future Market Insights, an award-winning market research and consulting firm. Sudip is committed to shaping the market research industry with credible solutions and constantly makes a buzz in the media with his thought leadership. His vast experience in market research and project management a consumer electronics will likely remain the leading end-use sector cross verticals in APAC, EMEA, and the Americas reflects his growth-oriented approach to clients.
He is a strong believer and proponent of innovation-based solutions, emphasizing customized solutions to meet one client's requirements at a time. His foresightedness and visionary approach recently got him recognized as the 'Global Icon in Business Consulting' at the ET Inspiring Leaders Awards 2022.
Have a Look at the Related Reports of the Technology Domain:
Global e-tailing solutions market in 2020 is estimated to be valued upto US$ 12 Billion E-tailing solutions market is expected to register a CAGR of 14% during the forecast period of 2020-2030
The Poland IT software and service market share is expected to register a strong growth of 5.9% in its CAGR during the projected period to reach US$ 6,245.8 million by 2020.
The network function virtualization (NFV) market demand was valued at around US$ 3.9 Billion in 2021. With a projected CAGR of 6.6% for the next ten years, the market is likely to reach a valuation of nearly US$ 7.8 Billion by the end of 2032.
The cloud-RAN market forecast revenue by the end of 2021 was US$ 3.9 Bn. The cloud-RAN market is expected to reach US$ 126.5 Billion by 2032, as it is estimated to grow at a CAGR of 37.2% for 2022-2032.
Expanding at a CAGR of 13.7%, the global clinical communication and collaboration software market type is projected to reach US$ 5.7 Billion by 2032, against US$ 1.6 Billion in 2022.
About Future Market Insights (FMI)
Future Market Insights, Inc. (ESOMAR certified, recipient of the Stevie Award, and a member of the Greater New York Chamber of Commerce) offers profound insights into the driving factors that are boosting demand in the market. FMI stands as the leading global provider of market intelligence, advisory services, consulting, and events for the Packaging, Food and Beverage, Consumer Technology, Healthcare, Industrial, and Chemicals markets. With a vast team of over 5000 analysts worldwide, FMI provides global, regional, and local expertise on diverse domains and industry trends across more than 110 countries.
Contact Us:      
Future Market Insights Inc.
Christiana Corporate, 200 Continental Drive,
Suite 401, Newark, Delaware – 19713, USA
T: +1-845-579-5705
For Sales Enquiries: [email protected]
Website: https://www.futuremarketinsights.com
LinkedIn| Twitter| Blogs | YouTube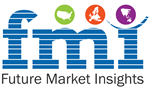 Originally published at https://www.einpresswire.com/article/664339077/clinical-workflow-solution-market-set-to-soar-predicted-to-reach-us-49-056-3-million-by-2033-future-market-insights-inc