Inkjet Coders Market is poised for robust growth, with increasing demand driven by anti-counterfeiting measures, technological advancements, and diverse industry applications.
NEWARK, Del, Oct. 11, 2023 (GLOBE NEWSWIRE) — The global inkjet coders market size is anticipated to total US$ 3.9 billion by 2033. It is estimated to record a steady CAGR of 7.7% in the review period 2023 to 2033. It is likely to reach US$ 1.8 billion in 2023. The global inkjet coders market registered an astonishing CAGR of 9.1% in the historical period between 2018 and 2022.
The inkjet coders market is a part of the broader coding and marking industry segment. Inkjet coder is a printing device that uses inkjet technology to mark or encode products for identification, traceability, and marking purposes.
The inkjet coders market includes a variety of printers that use inkjet technology to print on various surfaces, including packaging labels, materials, and the products themselves. Industries with stringent regulatory requirements, such as pharmaceuticals and food, rely heavily on inkjet printers for accurate, compliant coding to meet security and traceability standards.
Accelerate Your Growth – Reserve Your Sample Report: https://www.futuremarketinsights.com/reports/sample/rep-gb-17972
Programmable inkjet coders are designed to work on diverse substrates, including metal, plastic, paper, glass, and more. This flexibility is a key feature of the technology. There is an increasing focus on environmentally friendly inks and sustainable encoding solutions, including solvent-free and water-based inks, to reduce the ecological impact of the encoding process.
Inkjet coders are progressively integrated into Industry 4.0 environments, incorporating IoT technology for real-time monitoring, data analysis, and connectivity with other production line gears. Industries are seeking customizable inkjet printers for unique branding and rich data printing.
The inkjet coders market is growing globally, with emerging markets in Asia Pacific and Latin America showing noteworthy potential due to increasing industrialization. The market is competitive, with established manufacturers and new entrants offering diverse products. Differentiation is often based on technological innovation, product flexibility, and after-sales service.
Key Takeaways from the Inkjet Coders Market Report
China inkjet coders market is projected to total US$ 567.3 million by 2033.
Japan's inkjet coders market is anticipated to hit US$ 363.4 million by 2033.
The South Korean inkjet coders market is expected to reach US$ 201.9 million by 2033.
In terms of type, CIJ inkjet coders are expected to grow at a CAGR of 7.5% through 2033.
Based on application, the food category is projected to account for a leading CAGR of 7.3% through 2033.
"Manufacturers of marking and coding systems have an upright opportunity due to the food and beverage industry's regulatory regulations regarding the display or labeling of information. The industry is growing because of acceptance and awareness of these high-quality codes and labels to print food product information quickly and efficiently. Manufacturers in the high-speed, high-performance beverage industry face changing customer behavior that can impact operational efficiency, a trend likely to hold strong through 2033." – opines Sudip Saha, managing director and MD at Future Market Insights (FMI) analyst.
Ready for Precision Analysis? Request Your Custom Inkjet Coders Market Report Here: https://www.futuremarketinsights.com/request-report-methodology/rep-gb-17972
Competitive Landscape
Inkjet suppliers are focusing on developing new products, which will help strengthen their presence in the market. Creating new products and services with new qualities, including energy efficiency, high precision, exceptional electrical properties, and versatility, is another area of ​​interest for key companies. Key companies invest heavily in extensive research and development to achieve this.
Restraints:
While the inkjet coders market holds immense potential, certain challenges and restraints need consideration. Market players must navigate issues related to technology adoption, evolving regulatory landscapes, and pricing pressures. Moreover, competition in this space is expected to intensify as new entrants join the fray, prompting established players to innovate and differentiate their offerings continually.
For instance,
In 2022, Videojet Technologies, Inc. announced the launch of the new Videojet 1580 continuous inkjet (CIJ) encoder/printer, which provides enhanced marking and encoding capabilities with improved availability and cost.
In 2022, Systech technology allows its manufacturers to enhance a layer of digital protection to their goods that is not physically possible.
In March 2022, Xaar acquired Megnajet, a company that designs and manufactures industrial ink management systems and digital inkjet supply systems.
Get More Valuable Insights into Inkjet Coders Market Report
In its new offering, Future Market Insights (FMI) provides an unbiased global inkjet coders market analysis, presenting historical demand data (2018 to 2022) and forecast statistics from 2023 to 2033.
The study incorporates compelling insights on the inkjet coders industry based on type (CIJ inkjet coder, DOD inkjet coder, TIJ coder, and other types) application (food, medical, packing, cosmetic, automobile, other applications) across several regions.
Click Here to Get Your Exclusive Report Today: https://www.futuremarketinsights.com/checkout/17972
Inkjet Coders Market Outlook by Category
Type:
CIJ Inkjet Coder
DOD Inkjet Coder
TIJ Coder
Other Types
Application:
Food
Medical
Packing
Cosmetic
Automobile
Other Applications
Author by:
Sudip Saha is the managing director and co-founder at Future Market Insights, an award-winning market research and consulting firm. Sudip is committed to shaping the market research industry with credible solutions and constantly makes a buzz in the media with his thought leadership. His vast experience in market research and project management a consumer electronics will likely remain the leading end-use sector cross verticals in APAC, EMEA, and the Americas reflects his growth-oriented approach to clients.
He is a strong believer and proponent of innovation-based solutions, emphasizing customized solutions to meet one client's requirements at a time. His foresightedness and visionary approach recently got him recognized as the 'Global Icon in Business Consulting' at the ET Inspiring Leaders Awards 2022.
Top Reports Related to Technology Market:
The global Thermal & Inkjet Disc Printers Market Size revenue totaled US$ 338.4 million in 2023. The thermal & inkjet disc printers market is expected to reach US$ 632.8 million by 2033, declining at a CAGR of –6.1% in the forecast period from 2023 to 2033.
The Recordable Optical Disc Market Share is slated to hold a net worth of US$ 2.5 Billion in 2022 but is expected to decline at a CAGR of -3% over the forecast period (2022 to 2029) to reach an estimated market valuation of US$ 2 Billion by the end of 2029.
The global Rugged Thermal Camera Market Trends stands at a valuation of US$ 1,947.9 million in the year 2023. Sales of rugged thermal cameras are anticipated to progress at an impressive CAGR of 8.6% from 2023 to 2033. FMI's global rugged thermal camera market analysis report predicts the market valuation to reach US$ 4,458.6 million by 2033.
The global Thermal Printing Market Demand is estimated to be valued at US$ 13.3 billion in 2023. The market is projected to reach US$ 28.4 billion by 2033, exhibiting a CAGR of 7.8% from 2023 to 2033.
The Duplication Disc Market Forecast revenue totaled US$ 2,289.9 million in 2023. The market is expected to reach US$ 3,998.7 million by 2033, growing at a CAGR of 5.7% from 2023 to 2033.
In 2023, the global Optical Transceivers Market Type generated total revenue of US$ 10,640.1 million. The optical transceivers market is expected to surge at a 15.2% CAGR, reaching approximately US$ 39,386.8 million by 2033.
About Future Market Insights (FMI)
Future Market Insights, Inc. (ESOMAR certified, recipient of the Stevie Award, and a member of the Greater New York Chamber of Commerce) offers profound insights into the driving factors that are boosting demand in the market. FMI stands as the leading global provider of market intelligence, advisory services, consulting, and events for the Packaging, Food and Beverage, Consumer Technology, Healthcare, Industrial, and Chemicals markets. With a vast team of over 5000 analysts worldwide, FMI provides global, regional, and local expertise on diverse domains and industry trends across more than 110 countries.
Contact Us:      
Future Market Insights Inc.
Christiana Corporate, 200 Continental Drive,
Suite 401, Newark, Delaware – 19713, USA
T: +1-845-579-5705
For Sales Enquiries: [email protected]
Website: https://www.futuremarketinsights.com
LinkedIn| Twitter| Blogs | YouTube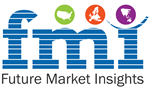 Originally published at https://www.einpresswire.com/article/661282135/inkjet-coders-market-to-hit-us-3-9-billion-by-2033-amid-progressive-integration-with-industry-4-0-standards-future-market-insights-inc