The United States pyrolytic boron nitride market is projected to reach US$ 60.2 million by 2033, with a forecasted 4.6% compound annual growth rate (CAGR) in sales revenue over the assessment forecast period.
NEWARK, Del, Oct. 12, 2023 (GLOBE NEWSWIRE) — The global pyrolytic boron nitride market is anticipated to thrive at a CAGR of 5.2% during the assessment period. Total sales revenue in the market is projected to increase from US$ 211.4 million in 2023 to US$ 350.2 million by 2033.
Several factors are expected to drive the global pyrolytic boron nitride market forward. These include expanding end-use industries, increasing research & development activities, and a strong industrial foundation.
Pyrolytic boron nitride (PBN) demand is projected to rise steadily over the assessment period due to growing demand for smart devices. It has been established that pyrolytic boron nitride outperforms several of its more well-known equivalents.
Consumers prefer PBN due to its high resistance to thermal shocks, superior thermal conductivity, high strength, and low coefficient of thermal expansion. PBN stands out from competing materials because of its high grade, non-porous structure, low density, and excellent dielectric strength. These characteristics make it suitable for applications like display panels, 3D printing, thermal insulation, and semiconductors.
Request Sample Report and Drive Impactful Decisions: https://www.futuremarketinsights.com/reports/sample/rep-gb-8048
The expanding semiconductor and electronics sectors are anticipated to drive PBN demand. This is due to the rising usage of pyrolytic boron nitride for manufacturing several compound semiconductors and electronics.
PBN is widely used in the semiconductor and electronics sectors due to its several advantages. These include outstanding performance reliability, non-toxicity, superior thermal shock resistance, etc. The rising potential of the PBN market may be linked to the thriving growth and progress of the OLED display industry.
Higher use of PBN-covering graphite products also raises PBN consumption. Due to its thermal properties and chemical resistance, graphite is desirable in a wide range of thermal applications. PBN is coated or deposited as a coating on graphite. The covered graphite is formed into 3D or 2D objects.
PBN-coated graphite is increasingly used in crucibles, wafers, tubes, and boats. For its thermal properties a result, it is expected to present lucrative opportunities for the PBN market.
Key Takeaways for the Pyrolytic Boron Nitride Market Report:
The global pyrolytic boron nitride market is estimated to reach around US$ 350.2 million by 2033.
Based on grade, the ultra-pure segment is expected to rise at 5.2% CAGR through 2033.
By applications, the CSCG segment is set to reach a valuation of US$ 184.8 million by 2033.
By product type, the crucibles segment is expected to total US$ 187.7 million by 2033.
The United States market value will reach US$ 60.2 million by 2033.
Sales revenue in China is anticipated to total US$ 104.6 million by the end of 2033.
Demand in South Korea is expected to surge at 5.4% CAGR between 2023 and 2033.
Japan is predicted to total US$ 13.1 million by 2033
The United Kingdom industry is poised to exhibit a CAGR of 4.2% through 2033.
"Growing demand for pyrolytic boron nitride in several industries due to decreasing costs is likely to boost the pyrolytic boron nitride market during the assessment period. Manufacturers are focusing on PBN with high thermal conductivity to make it suitable for a range of applications that are expected to present high demand through 2033, including in semiconductors, OLDED displays, and 3D printing." – says Nikhil Kaitwade, Associate Vice President at Future Market Insights, Inc.
Ready to Learn About Our Approach? Explore Our Methodology: https://www.futuremarketinsights.com/request-report-methodology/rep-gb-8048
Competitive Landscape
Momentive Technologies, Xing Tai Long Special Ceramics Co, Morgan Advanced Materials, Innovacera Technical Ceramic Solutions, Shin-Etsu Chemical Co., Ltd., Beijing Boyu Semiconductor Vessel Craftwork Technology Co., Ltd., Shandong Yuwang Industrial Co., Ltd., and Shenyang Shunli Graphite Co., Ltd. are top pyrolytic boron nitride manufacturers listed in the report's complete version.
These players are expected to invest heavily in research and development to explore this product's new manufacturing processes and application areas.
Global Pyrolytic Boron Nitride Market Segmentation
By Grade:
By Product Type:
Crucibles
Beats
Rods
Plates
Tubes
Coatings
Others
By Application:
Wafer Processing
OLED
Furnace Components
CSCG
Others
By Region:
North America
Latin America
Europe
East Asia
South Asia and the Pacific
Middle East and Africa
Purchase Now to Access Segment-specific Details and uncover Crucial Trends, Drivers, and Challenges: https://www.futuremarketinsights.com/checkout/8048
More Insights into the Pyrolytic Boron Nitride Market Report
FMI's latest study provides an unbiased overview of the global pyrolytic boron nitride market, with historical data from 2019 to 2022 and projected figures from 2023 to 2033. The market is divided into segments to help comprehend its potential, growth, and scope.
About FMI – Chemicals and Materials
The Chemicals and Materials division of Future Market Insights (FMI) offers a distinct and pinpoint analysis of the chemicals and materials industry. This exhaustive coverage extends from commodity, bulk, specialty, and petrochemicals to advanced materials, composites, and nanotechnology in particular, with special emphasis on 'green alternatives, recycling and renewable technology developments, and supply-demand-trade assessment. Our research studies reference market guidelines for chemical manufacturers, research institutions, channel partners, and government bodies for developing – 'The Way Forward.'   
Authors by:
Nikhil Kaitwade (Associate Vice President at Future Market Insights, Inc.) has over a decade of experience in market research and business consulting. He has successfully delivered 1500+ client assignments, predominantly in the Automotive, Chemicals, Industrial Equipment, Oil & Gas, and Service industries.
His core competency circles around developing research methodology, creating a unique analysis framework, statistical data models for pricing analysis, competition mapping, and market feasibility analysis. His expertise also extends wide and beyond analysis, advising clients on identifying growth potential in established and niche market segments, investment/divestment decisions, and market entry decision-making.
Nikhil holds an MBA degree in Marketing and IT and a Graduate in Mechanical Engineering. Nikhil has authored several publications and quoted in journals like EMS Now, EPR Magazine, and EE Times.
Have a Look at Related Reports in Chemicals & Materials Domain:
Boron Trifluoride & Complexes Market Size is expected to maintain substantial growth, with a notable CAGR of 6.34% between 2023 and 2033.
The global polysilicon market is expected to hold a valuation of US$ 8.5 Billion in 2022 and progress at a steady CAGR of 5.6% to attain an estimated net worth of US$ 11.8 Billion by 2028.
The global corrosion protective coatings & acid proof lining market is anticipated to expand at a healthy CAGR during the forecast period.
Boron Carbide Market Demand expanding at a healthy 4.2% CAGR, and the market size is projected to total US$ 188.8 Million by 2029.
Metal Nitride Nanoparticles Market demand for surface-to-volume ratio in semiconductor devices, which are responsible for the synthesis of nanoparticles is also rising.
About Future Market Insights (FMI)
Future Market Insights, Inc. (ESOMAR certified, recipient of the Stevie Award, and a member of the Greater New York Chamber of Commerce) offers profound insights into the driving factors that are boosting demand in the market. FMI stands as the leading global provider of market intelligence, advisory services, consulting, and events for the Packaging, Food and Beverage, Consumer Technology, Healthcare, Industrial, and Chemicals markets. With a vast team of over 5,000 analysts worldwide, FMI provides global, regional, and local expertise on diverse domains and industry trends across more than 110 countries.
Contact Us:        
Future Market Insights Inc.
Christiana Corporate, 200 Continental Drive,
Suite 401, Newark, Delaware – 19713, USA
T: +1-845-579-5705
For Sales Enquiries: [email protected]
Website: https://www.futuremarketinsights.com
LinkedIn| Twitter| Blogs | YouTube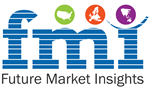 Originally published at https://www.einpresswire.com/article/661338763/pyrolytic-boron-nitride-market-sales-to-total-us-350-2-million-by-2033-amid-increasing-applications-in-semiconductors-and-thermal-insulation-future